Make Tello your next mobile carrier
Get the wireless service you deserve!
30%
Discount
Use code: SWITCH
Get your discount for the first month, with any phone plan.
How do we compare?
We do things differently. Not only do we provide real customer support, but there are a few other features that set Tello apart from other low-cost CDMA carriers (e.g. Ting, Republic Wireless, Net10, FreedomPop).
Custom plans between $5 - $39
Calls to MX, CA & CH included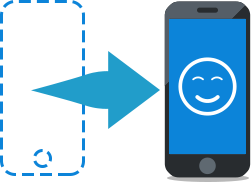 Port-in your number to Tello
It's quick and easy, just follow these steps:
Get your port-out details from the account you have with your current carrier: account number, PIN/password, name and address
Go to the Bring Your Own Phone page and enter your ESN/IMEI/MEID code
If you have already a CDMA SIM, enter the SIM number and click "Check". If not, you can order your CDMA SIM here.
Enter the phone number you wish to keep, then the details from Step 1, and click 'Continue'
That's it! Your port-in will be approved as soon as possible.
I like it, where do I start?
Join Tello!
Create an account in less than 1 minute
Select a device
Buy a new phone from Tello or bring your own
Add a product
Build your own plan or Pay As You Go.